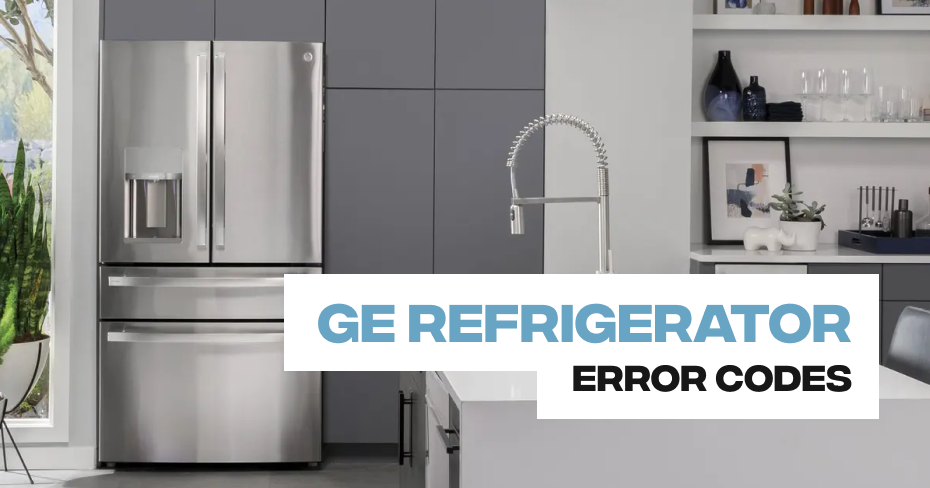 GE Refrigerator Error Codes
GE Refrigerators are equipped with advanced diagnostic systems that display error codes to indicate specific malfunctions. These error codes serve as valuable indicators, helping you identify the underlying issues affecting your refrigerator's performance. From temperature discrepancies to faulty components, understanding these error codes is the first step in efficient troubleshooting.
Our blog will comprehensively cover various GE Refrigerator Error Codes, deciphering their meanings, and guiding you on the necessary steps to resolve each issue. Whether you encounter error codes related to temperature control, defrost cycles, ice makers, or other refrigerator functions, our professional insights will assist you in addressing the problem effectively.
| | |
| --- | --- |
| Fault Code | Definition |
| FF | Check frozen food for thawing because the temperature is rising too high. |
| PF | The power to the refrigerator has been interrupted. |
| CI | Check the icemaker for proper operation. |
| DE | Demo mode. |
| dE | The defrost system has not operated properly in the last 24 hours. |
| CC | Check the temperature controls because the temperature for the refrigerator is incorrect. |
| 88 or 89 | A power interruption or surge. |
| E2 or 0000 | Problem main control board. |
| SA 66 | Sabbath Mode. |
GE Refrigerators are a testament to quality in the world of home appliances. While they may encounter occasional challenges, our blog is here to guide you through these issues and provide solutions. And when expert assistance is needed, turn to Appliance Repair Los Angeles at 323-792-1970 to ensure your GE Refrigerator continues to serve you impeccably. Your dependable partner for all your appliance repair needs.
Schedule Appointment