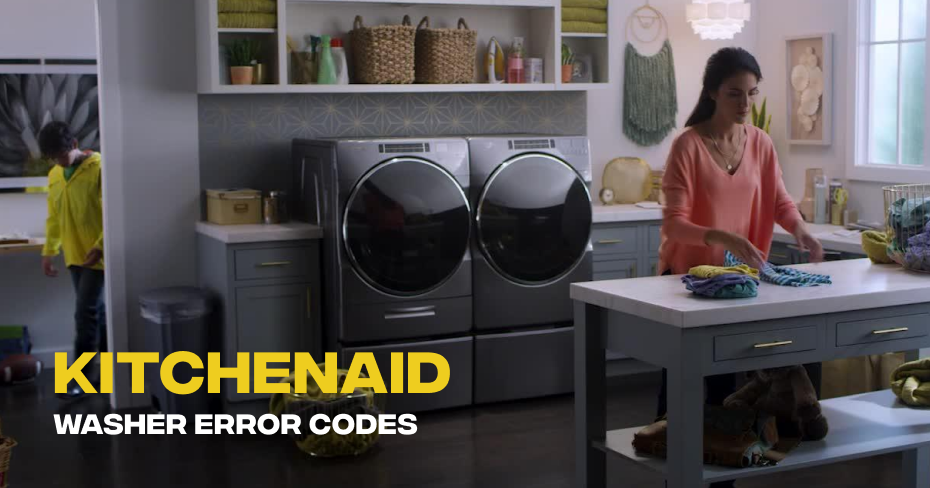 Kitchenaid Washer Error Codes
KitchenAid washers are designed with precision and cutting-edge technology to deliver impeccable performance in every laundry cycle. With a commitment to durability and advanced features, KitchenAid ensures your laundry chores are streamlined and effective.
In our blog, we delve into the realm of KitchenAid Washer Error Codes, unraveling the mysteries behind these signals. We understand that these error codes can disrupt your laundry routine, but fear not – our seasoned professionals at Appliance Repair Los Angeles are here to guide you through troubleshooting and resolution.
When faced with KitchenAid Washer Error Codes, entrust the resolution to the experts. Appliance Repair Los Angeles boasts a team of highly skilled technicians, well-versed in the intricacies of KitchenAid appliances. Our commitment to excellence and customer satisfaction sets us apart.
Whether it's deciphering error codes, identifying faulty components, or executing precise repairs, Appliance Repair Los Angeles is your trusted partner for all KitchenAid washer issues. We understand the urgency of a malfunctioning appliance, and our swift and efficient service ensures that your laundry routine gets back on track promptly.
For immediate assistance with KitchenAid Washer Error Codes, reach out to Appliance Repair Los Angeles at 323-792-1970. Our dedicated helpline is available to address your queries and schedule prompt service appointments.
Schedule Appointment