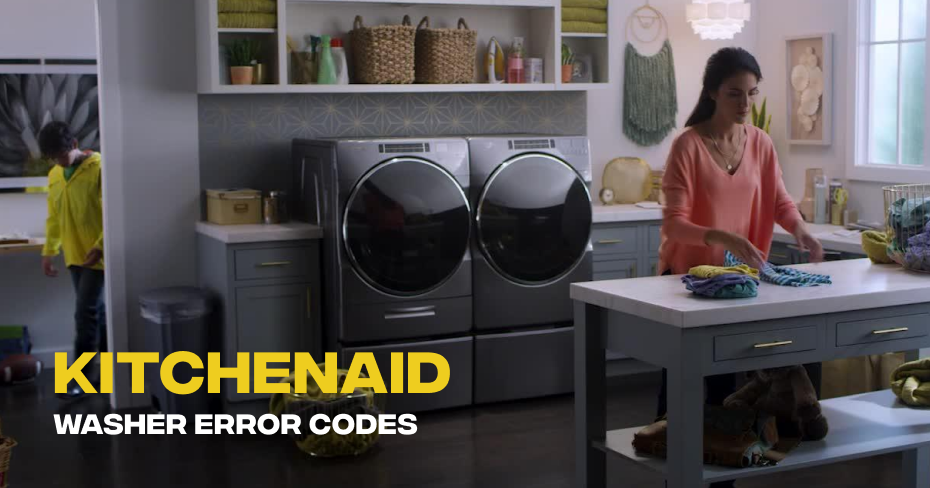 Kitchenaid Washer Error Code F02
If your KitchenAid washer displays the F02 error code, it indicates a prolonged drain time exceeding 8 minutes. In some cases, you may first see a "SUD" (suds) error code, which can transition to the F02 error after a few minutes. This points to issues in the drainage system that require attention for proper washer functionality.
Troubleshooting Steps:
Immediate Action:

Select 'cancel' twice to clear the error code and pause the cycle.
If a "SUD" error appears initially, don't be alarmed, as this is a normal response to excessive suds.

Inspect Drain Hoses:

Check the drain hoses for proper connection and potential kinks or obstructions.
Ensure the hoses are not twisted or bent, allowing for smooth water flow.

Power Cycle and Disconnect:

Unplug the washer and disconnect the power source for safety.
Examine the electrical connections at the pump for any loose or damaged wires.
Verify that the pump is operational and clear of any debris or blockages.

Reconnect Power:

Reconnect the power and plug the unit back in.
Resume a test cycle to observe if the F02 error persists.

Replace the Pump (If Necessary):

If the issue remains unresolved, it may indicate a faulty drain pump.
Consider replacing the pump after confirming that all other components are in working order.
By following these troubleshooting steps, you can address the KitchenAid Washer Error Code F02 associated with a long drain time, ensuring the efficient operation of your appliance.
Schedule Appointment