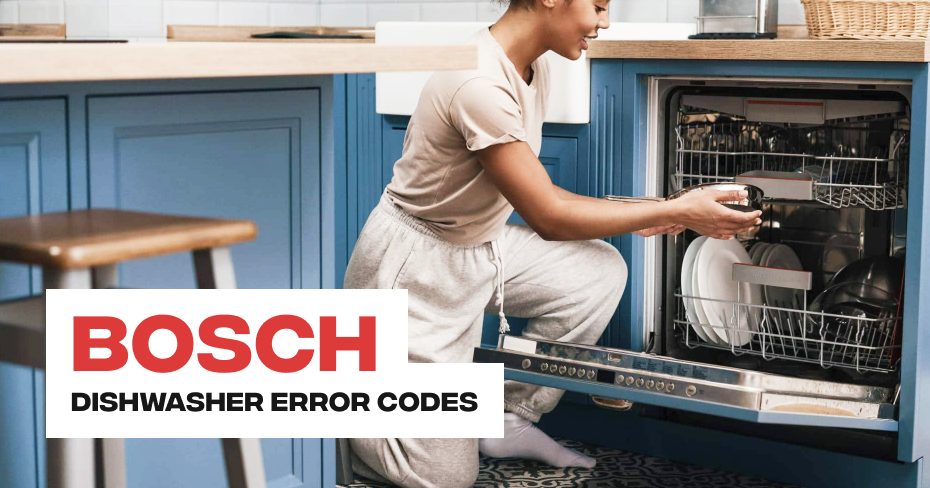 Bosch Dishwasher Error Codes
In the world of household appliances, Bosch is a renowned and trusted brand, known for its commitment to quality and innovation. Bosch dishwashers, in particular, are celebrated for their efficiency and performance. However, like any sophisticated appliance, Bosch dishwashers may encounter issues, and one common way they communicate these issues is through error codes.
At Appliance Repair Los Angeles, we understand the importance of a well-functioning dishwasher in a modern home. When you encounter Bosch dishwasher error codes, it can be frustrating and inconvenient. That's where our team of expert technicians comes in. We specialize in diagnosing and resolving issues with Bosch dishwashers, including those indicated by error codes.
In this blog, we will delve into the world of Bosch dishwasher error codes, providing you with insights into what these codes mean and how to address them effectively. Whether it's a simple error that you can fix on your own or a more complex issue that requires professional assistance, our skilled technicians are just a phone call away.
For prompt, reliable, and expert help with Bosch dishwasher error codes, contact Appliance Repair Los Angeles at 323-792-1970. We are committed to ensuring that your Bosch dishwasher operates at its best, so you can enjoy clean and sparkling dishes without the hassle of error codes. Stay tuned for valuable insights on common problems and their solutions in this blog.
Schedule Appointment