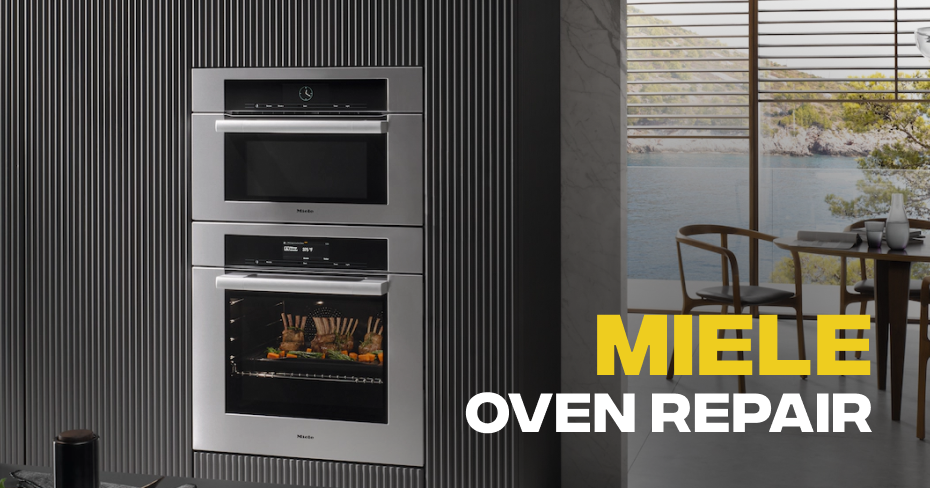 Miele Oven Repair
When it comes to exceptional oven performance and culinary excellence, Miele is a name that many homeowners trust. Miele has built a reputation for crafting high-quality, precision-engineered household appliances, and their ovens are no exception. Miele ovens are prized for their innovative features, state-of-the-art technology, and elegant design. They are the choice of culinary enthusiasts, professional chefs, and anyone who appreciates the joy of cooking.
However, even the most reliable appliances can encounter issues over time, including Miele Oven Error Codes and Miele Oven Major Issues. If your Miele oven is experiencing these or any other problems, it's essential to have it repaired by experts who understand the brand's intricacies.
Why Choose Us for Miele Oven Repair?
At Appliance Repair Los Angeles, we take pride in being your go-to experts for Miele Oven Repair. Our dedication to precision and our commitment to customer satisfaction set us apart. Here's why we're the preferred choice for Miele oven owners in the Los Angeles area:
Unparalleled Expertise: Our technicians undergo extensive training and certification in working with Miele appliances. They possess in-depth knowledge of Miele ovens, ensuring that every repair is executed with precision and care.
Timely Service: We understand that a malfunctioning oven can disrupt your daily routine. Our team is committed to providing prompt service, so you can get back to enjoying the culinary pleasures Miele ovens offer.
Challenging Problems: From heating problems to issues with the convection fan or any other oven issue, we have the experience and skill needed to diagnose and resolve these challenges effectively. We take on the most demanding problems with confidence.
If your Miele oven requires repair or servicing, don't hesitate to reach out to us. Our dedicated team is ready to assist you. For Miele Oven Repair in Los Angeles, call us at 323-792-1970. We take immense pride in our ability to ensure that your Miele oven operates at its best, allowing you to savor the culinary excellence it was designed to deliver. With our expertise, you can trust that your Miele oven will continue to be a source of culinary inspiration in your home.
Schedule Appointment