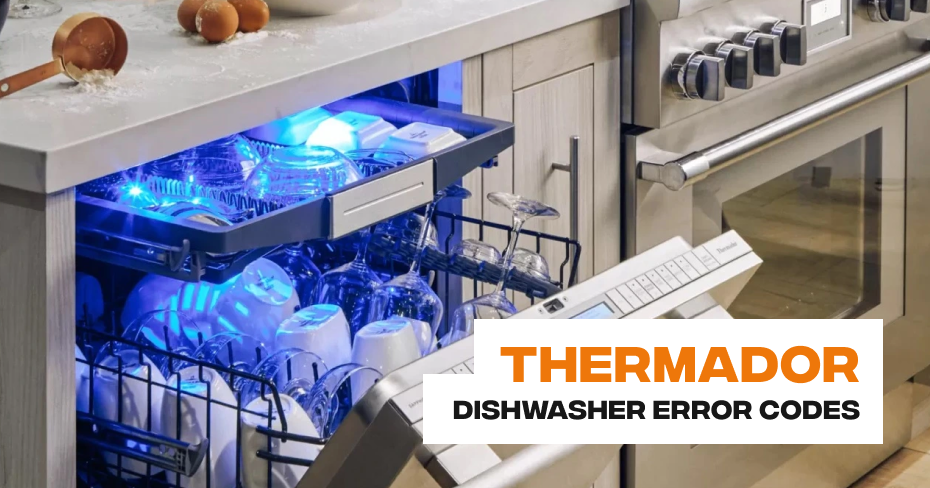 Thermador Dishwasher Error Codes
Thermador, a brand under the BSH Home Appliances Corporation, has been a pioneer in kitchen innovation for over a century. Their commitment to providing high-end appliances is reflected in their range of dishwashers, known for their advanced technology, sleek designs, and eco-friendly features.
In this blog, we will delve into the world of Thermador dishwasher error codes. Understanding these error codes can be crucial in diagnosing and resolving issues with your dishwasher. From E01 and E02 to E15 and beyond, we'll demystify these codes and help you get your Thermador dishwasher back to its optimal performance.
If you find yourself facing Thermador dishwasher error codes that leave you scratching your head, don't worry. The best specialists at Appliance Repair Los Angeles are here to assist you. With their in-depth knowledge and experience in servicing Thermador appliances, they can quickly and effectively diagnose the issue, provide a solution, and get your dishwasher running smoothly again.
For all your Thermador dishwasher needs, whether it's understanding error codes or resolving major issues, you can count on Appliance Repair Los Angeles. Our team of dedicated professionals is just a phone call away at 323-792-1970. We're committed to keeping your Thermador dishwasher in top shape, ensuring that your kitchen runs seamlessly. Stay tuned as we explore Thermador dishwasher error codes and how to address them in this blog.
Schedule Appointment