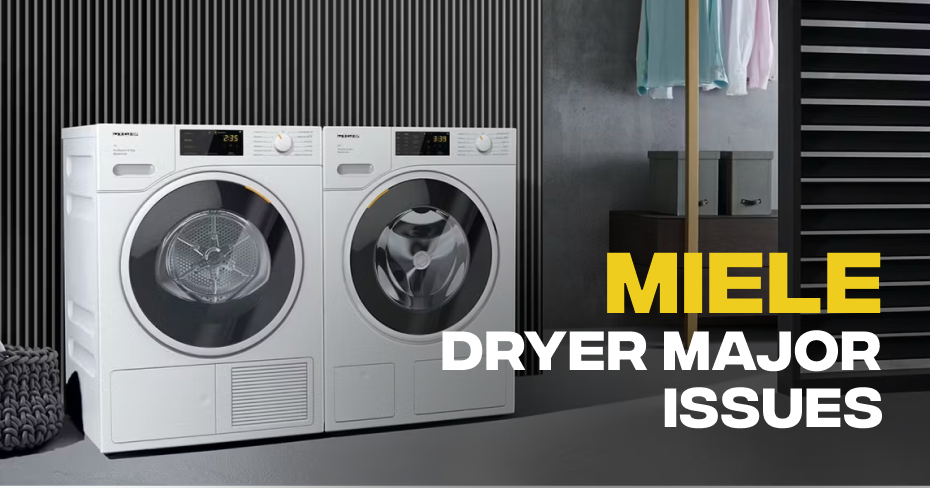 Miele Dryer Major Issues
Miele is a name synonymous with excellence in the world of home appliances. The brand has earned a reputation for its unwavering commitment to quality and innovation. Miele dryers, bearing the brand's hallmark, are designed to deliver exceptional performance and reliability. However, even the most renowned appliances can encounter major issues.
When confronted with major problems in your Miele dryer, you don't have to face them alone. Appliance Repair Los Angeles specializes in providing top-tier appliance repair services. Our team of seasoned experts is well-versed in addressing a wide range of Miele dryer issues. Whether it's a complex technical malfunction, unusual operational noises, or performance-related concerns, our skilled technicians possess the knowledge and experience needed to diagnose and resolve these issues effectively.
Don't let Miele dryer major issues disrupt your daily routine. In this blog, our company is dedicated to guiding you through the process of tackling these problems efficiently. Reach out to Appliance Repair Los Angeles today at 323-792-1970 to schedule a service appointment. Experience our expert assistance firsthand and have your Miele dryer operating flawlessly once more.
Schedule Appointment