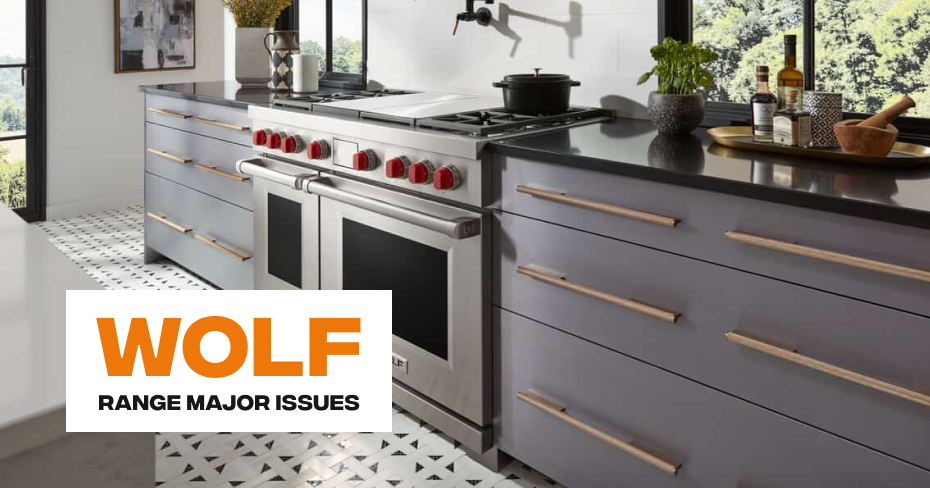 Wolf Range Major Issues
Wolf is a renowned brand in the world of kitchen appliances, celebrated for its commitment to precision, innovation, and culinary excellence. Wolf Ranges, in particular, are prized for their exceptional performance, durability, and sophisticated design. However, even the most dependable appliances can encounter issues over time. In this blog, we will explore common problems associated with Wolf Ranges and how the experienced professionals at Appliance Repair Los Angeles are here to provide expert solutions.
At Appliance Repair Los Angeles, we understand the importance of a well-functioning Wolf Range in your kitchen. Our team of highly skilled technicians is trained to diagnose and resolve a wide range of Wolf Range major issues. Whether you're facing temperature inconsistencies, ignition problems, gas leaks, burner malfunctions, or oven heating issues, we've got you covered.
With our commitment to excellence and prompt service, we ensure that your Wolf Range is up and running efficiently. Don't let these issues disrupt your culinary adventures; contact us at 323-792-1970 for expert solutions. We take pride in our ability to provide top-tier Wolf Range repair services in the Los Angeles area, ensuring your kitchen remains a hub of culinary excellence.
Schedule Appointment