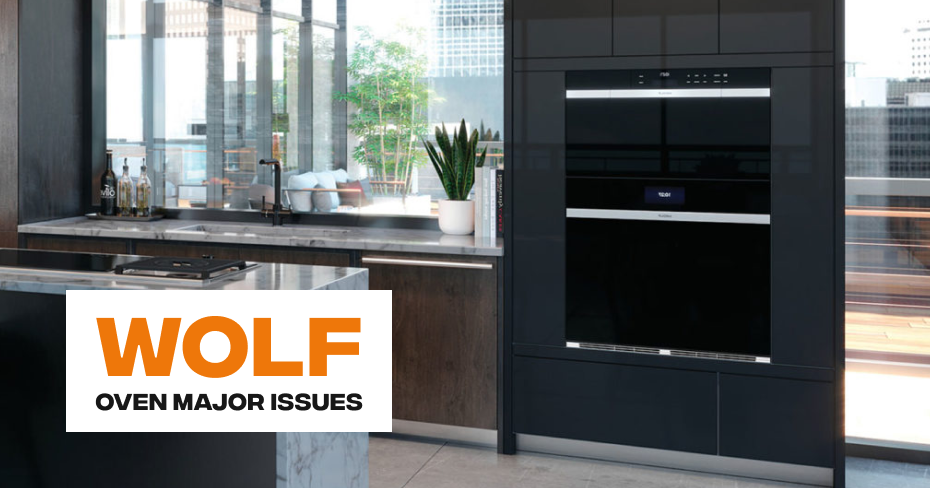 Wolf Oven Major Issues
Are you facing major issues with your high-end Wolf oven? At Appliance Repair Los Angeles, we understand the value and prestige that come with owning a Wolf appliance. Wolf is a brand synonymous with luxury and precision in the culinary world. Their ovens are known for their exceptional performance, innovative features, and elegant design.
However, even the finest appliances can encounter problems. Whether you have a Wolf wall oven, range, or cooktop, issues can arise over time. These issues may include irregular heating, malfunctioning control panels, or unusual noises during operation. When your prized Wolf oven faces these major issues, it's essential to address them promptly to ensure your culinary creations continue to impress.
In this blog, we will delve into the common major issues that Wolf oven owners may encounter. From troubleshooting irregular temperature control to handling control panel malfunctions, we'll provide insights and tips to help you understand and address these challenges.
But you don't have to face these problems alone. The dedicated team at Appliance Repair Los Angeles is here to assist you. Our seasoned professionals have the expertise to diagnose and repair Wolf oven major issues, ensuring your appliance operates flawlessly once more.
Don't compromise the quality of your culinary creations. If you're experiencing major issues with your Wolf oven, contact us at 323-792-1970. We're your trusted partners in preserving the performance and precision of your Wolf appliance.
Schedule Appointment