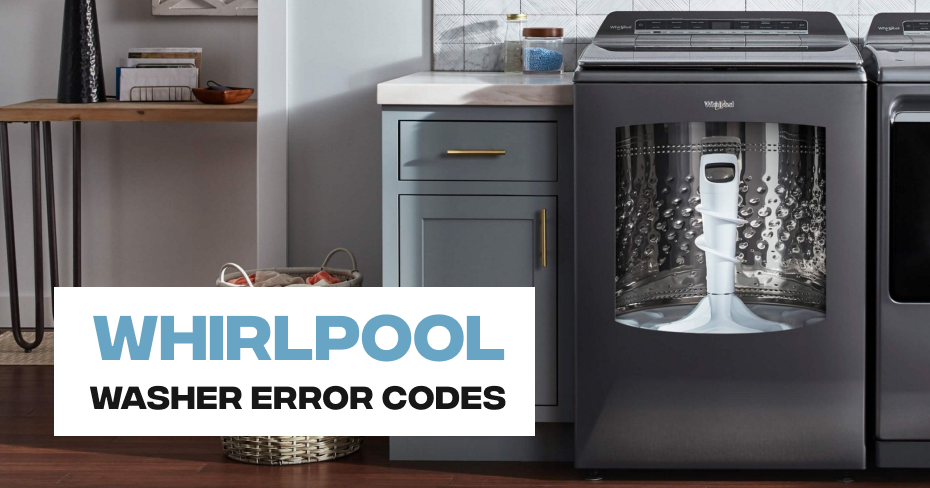 Whirlpool Washer Error Code: F9 E1
This error code indicates that drain times are longer than expected, typically over eight (8) minutes.
Is the drain hose properly installed?
Make sure the drain hose is not kinked or clogged.
Use the U-shaped drain hose form on the drain hose.
The standpipe (drainpipe) height requirements are 96″ (244 cm) maximum and 39″ (99 cm) minimum.
Suds can cause delays in draining. Are you using HE Detergent?
This style washer requires the use of HE High-Efficiency detergent. Using non-HE detergent may cause excessive sudsing.
Schedule Appointment