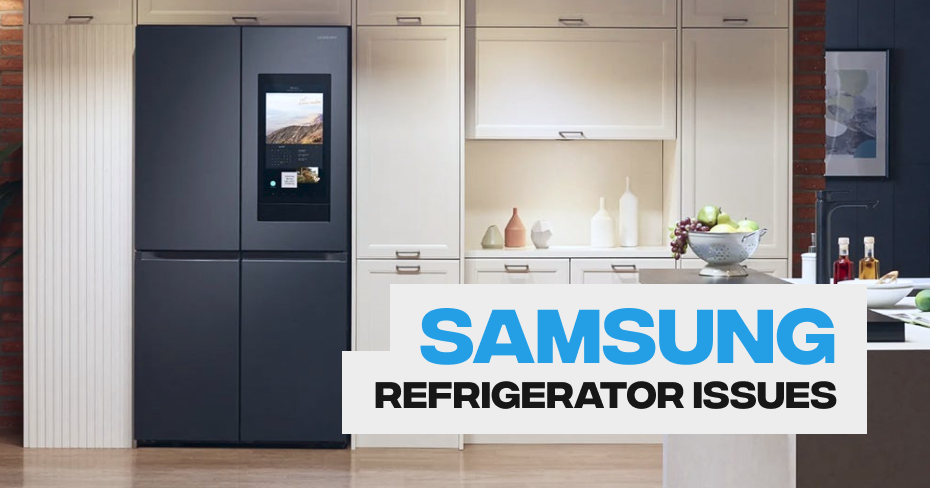 Samsung Refrigerator Not Making Ice
Whether your Samsung refrigerator has an ice dispenser built into the door or you retrieve the ice from a bin in the freezer compartment, the ice maker itself is one accessory that seems increasingly essential as the weather turns hot. Here you can discover the main troubleshooting hits which our experts give accent to upon their experience:
If the ice cubes are too small, there is probably insufficient water pressure going to the inlet valve or a restriction in the valve itself. A weak water flow indicates that the house's water pressure is low, or there could be a problem with the supply valve. But, if you can see that the water flow is strong enough, it is most likely a restriction in the water inlet valve. Thus, the valve should be replaced.
If the ice maker is not making any ice at all, you should first check if there is water or ice in the tray. If there isn't any, look out the fill tube that has clogged with ice, which is usually caused by insufficient water pressure or a defective inlet valve.
The temperature in the freezer compartment may be too high to make ice. If the freezer temperature remains above 15° F and you're unable to lower it, there may be a cooling problem with the fridge. But if the temperature is 10° F or lower, and you can see that no ice is being produced, the problem can be with the ice maker itself. It is probably defective, and it is to be replaced.
If the ice maker is not producing ice like it once did, you may need to replace it with a new one contacting Samsung refrigerator repairmen at Fix Appliances CA. Our fridge experts are licensed and certified and have the necessary skills and experience to handle this issue.
Schedule Appointment