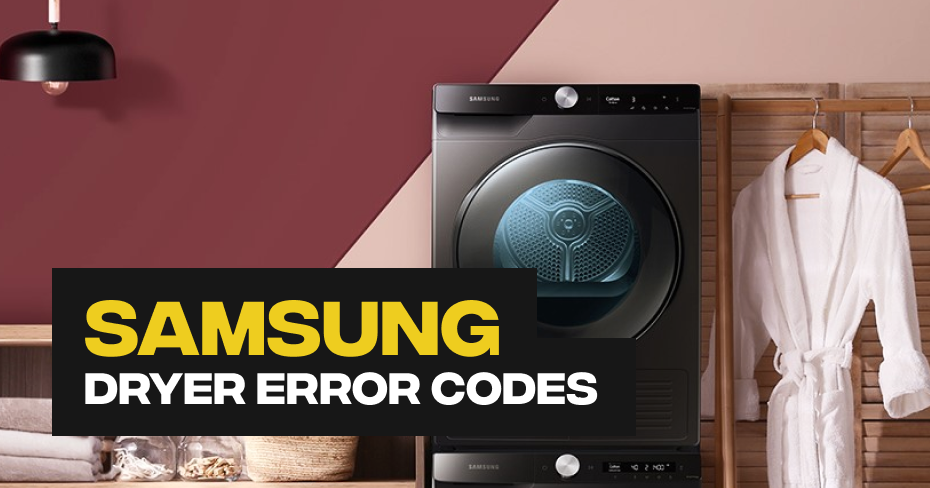 Samsung Dryer Error Codes: 9C1, 9E, 2E, and 9E1
Samsung dryer error codes 9C1, 9E, 2E, and 9E1 are all related to voltage issues. These error codes indicate that something is wrong with the voltage levels in your Samsung dryer. To address these issues, you can follow these steps:
Check the Power Source: Ensure that your Samsung dryer is connected to a dedicated circuit. Dryers use a significant amount of energy, and sharing a circuit with other appliances can lead to voltage fluctuations.
Avoid Extension Cords: Do not plug your dryer into an extension cord. Extension cords may not provide a stable power supply, which can lead to voltage errors.
Inspect the Power Cord: If you have an electric dryer, make sure the power cord is correctly installed and securely connected. Verify that the voltage level is within the recommended range.
Reset the Dryer: If you encounter any of these error codes, try resetting your dryer. You can do this by unplugging it from the power source for a few minutes and then plugging it back in.
By addressing voltage issues promptly, you can ensure that your Samsung dryer operates smoothly and efficiently.
Schedule Appointment