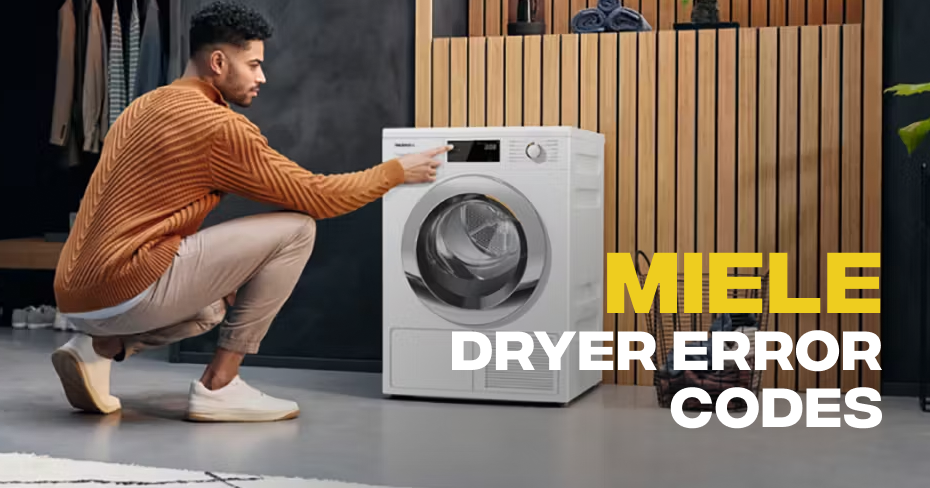 Miele Dryer Error Codes
Miele, a renowned name in the world of home appliances, is synonymous with quality, precision, and innovation. Miele dryers, known for their exceptional performance and advanced technology, are a testament to the brand's commitment to excellence. However, even the most reliable appliances like Miele dryers may encounter technical hiccups, often indicated by error codes.
Dealing with Miele Dryer Error Codes? We're Here to Assist!
If you find yourself facing Miele Dryer Error Codes, rest assured that you're not alone in this challenge. At Appliance Repair Los Angeles, we specialize in providing top-tier appliance repair services. Our team of highly skilled technicians possesses the expertise to diagnose and resolve Miele Dryer Error Codes efficiently.
Don't let Miele Dryer Error Codes disrupt your laundry routine. In this blog, our company is dedicated to guiding you through the process of troubleshooting and resolving these issues effectively, ensuring your Miele dryer operates smoothly once again. For immediate expert assistance, contact Appliance Repair Los Angeles at 323-792-1970 and schedule a service appointment. Experience firsthand the difference our specialists can make in resolving Miele Dryer Error Codes and maintaining your appliance's optimal performance.
Schedule Appointment