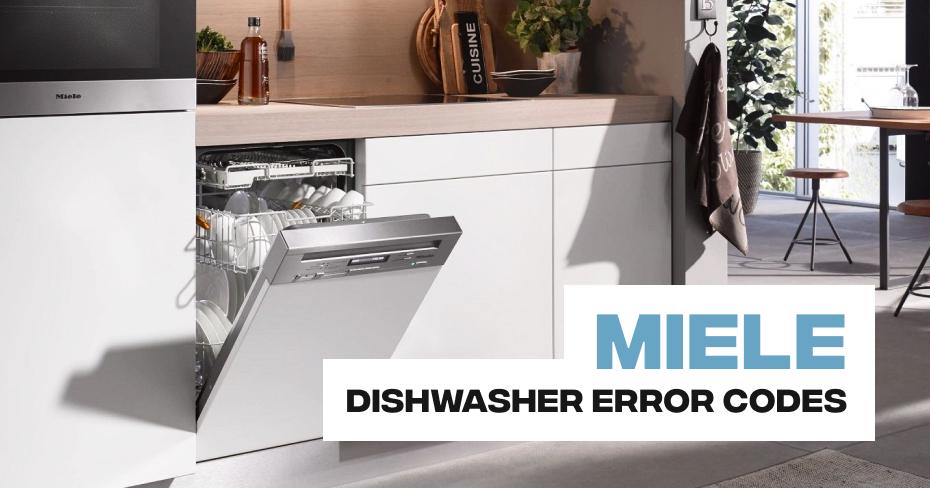 Miele Dishwasher Error Code F25 and F26
Understanding the Error Codes: F25 and F26
The F25 and F26 error codes are temperature-related errors. These codes are triggered when the dishwasher's heating system encounters issues. In Miele dishwashers, the heater relay and heat pressure switch work together to activate the heating element. If the heater relay is faulty or if there are problems with other heating components, these error codes may appear on the display.
Check the Heating Element:
The first step in addressing these error codes is to inspect the heating element, which includes the heat pressure switch, heater relay, coils, and heat pump.
Ensure that there are no loose or disconnected wires in the heating element components.
Inspect for any visible damage or wear and tear on the heating element and its parts.
Clean any accumulated debris or limescale on the heating element or heat pump, as this can affect its performance.
Dealing with Miele dishwasher error codes F25 and F26, which are temperature-related errors, can be a complex task. While inspecting and cleaning the heating element is a good starting point, it's important to recognize your limitations. If you're not comfortable with these technical repairs, seeking professional help is the best way to ensure your Miele dishwasher operates at its best.
Schedule Appointment