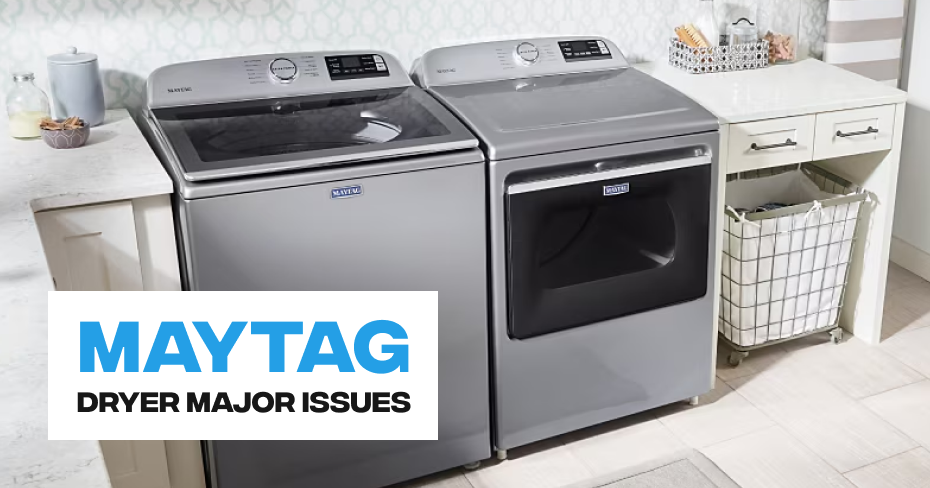 Maytag Dryer Major Issues
Welcome to our blog, where we delve into the realm of Maytag dryers and address the major issues that users often encounter. Maytag, a renowned brand synonymous with reliability and innovation in the appliance industry, has consistently delivered top-notch dryers designed to make your laundry experience seamless.
However, even the most reliable appliances can face challenges over time. In this blog, we aim to guide you through common issues that may arise with your Maytag dryer and provide expert solutions to ensure its optimal performance.
At Appliance Repair Los Angeles, we understand the importance of a properly functioning Maytag dryer in your daily life. Our team of skilled technicians specializes in diagnosing and resolving major issues affecting Maytag dryers. With years of experience and a commitment to excellence, we take pride in being your go-to resource for efficient and reliable appliance repairs.
If you're facing major issues with your Maytag dryer and need expert assistance, don't hesitate to reach out to us. Call Appliance Repair Los Angeles at 323-792-1970 to schedule a service appointment. Our dedicated team is ready to provide prompt and effective solutions, ensuring your Maytag dryer operates at its best.
Schedule Appointment