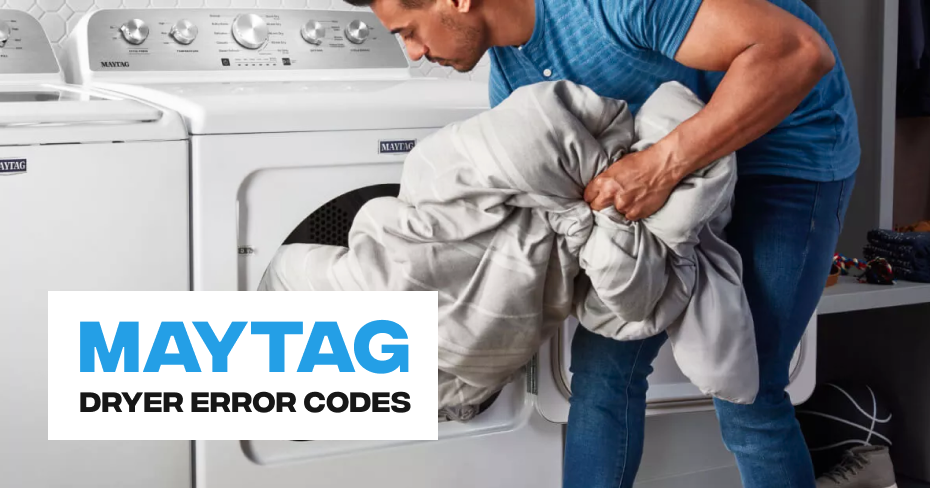 Maytag Dryer Error Codes
Explore our blog dedicated to Maytag Dryer Error Codes, where we navigate the realm of diagnostics and solutions for this trusted brand. Maytag, a household name for decades, is renowned for crafting top-tier appliances, particularly dryers that enhance your laundry experience with seamless functionality.
While Maytag dryers are built to stand the test of time, occasional issues may arise, signaled by error codes. This is where the expertise of Appliance Repair Los Angeles becomes invaluable. Our adept technicians specialize in addressing Maytag Dryer Error Codes, ensuring a swift resolution to keep your appliance running smoothly.
Maytag dryers boast advanced technology to simplify your laundry routine. However, the appearance of error codes may indicate a hiccup in their operation. In this blog, we guide you through common problems associated with Maytag Dryer Error Codes, providing practical solutions to restore optimal performance.
At Appliance Repair Los Angeles, we recognize the significance of a fully operational dryer in your daily life. Our committed team is ready to deliver prompt and reliable service, adept at handling any Maytag Dryer Error Code you encounter. Whether it's a straightforward fix or a more intricate issue, our skilled professionals possess the expertise to diagnose and resolve problems efficiently.
For assistance with Maytag Dryer Error Codes, reach out to us at 323-792-1970. Our friendly and knowledgeable staff is prepared to answer your inquiries and schedule a service appointment at your convenience. Count on Appliance Repair Los Angeles to keep your Maytag dryer running at its best. Stay tuned to our blog for valuable insights into troubleshooting Maytag Dryer Error Codes and maintaining your appliance for optimal performance.
Schedule Appointment