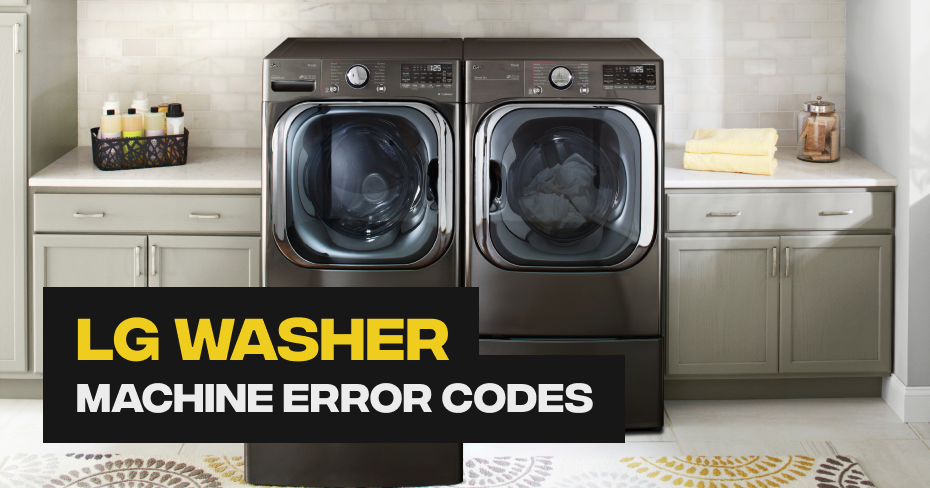 LG Washer Machine Error Code: tE
After launch, the LG washing machine scored water, and the drum began to spin in the usual way – washing began. But after a few minutes, the machine suddenly stopped dead in its tracks, and gave a tE error on the display. Perhaps you also touched the hatch of the washer, and found that it is suspiciously cold, although the washing mode in hot water was selected.
For some LG users, the letter "t" in the error code is more like an inverted letter "F".
In LG models without a screen, temperature indicators signal this error, they all light or flash at the same time.
Error Decoding
Code tE (Temperature Error) means that there is a problem in the heating circuit. The LG washing machine cannot heat water and therefore interrupts washing and gives an error.
Note! Programs that do not require heating water may well be executed, so if you have a tE error, and you really need to wash clothes, select the cold water wash mode.
Unfortunately, the tE error most often signals a malfunction and requires the intervention of a professional wizard, but sometimes you can fix the error yourself.
TE Error In LG Typewriter – What To Do, How To Fix It Yourself
Disconnect the washing machine from the power supply for 10 to 20 minutes, and then plug the plug into the power outlet again and start the wash. Perhaps there was a "glitch" in the control module (electronic controller), which will reset after being turned off from the outlet.
Check the wiring between the heater and the control module (the microcircuit that controls the operation of the washing machine), in rare cases it happens that the contacts of the cable loop connecting these two nodes of the washing machine have come off. Correct them.
If the above recommendations did not help to fix the tE error, it means that your LG typewriter has a breakdown.
Schedule Appointment