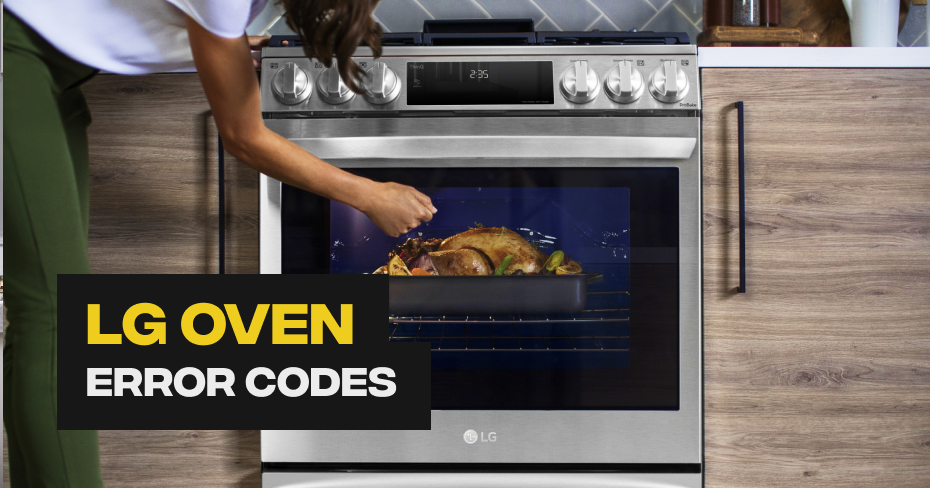 Lg Oven Error Code: F25
When your LG oven displays Error Code F25, it's indicating a problem with the steam thermistor, which has registered a short circuit lasting over 60 seconds after the steam heater operated. This issue can disrupt the proper functioning of the steam-related features in your oven. Let's delve into the potential causes and effective solutions.
Understanding Error Code F25:
Error Code F25 is linked to the steam thermistor, a critical component responsible for measuring steam temperature and controlling steam operations. When the thermistor experiences a prolonged short circuit, it interrupts the normal steam functionality.
Immediate Action: Upon encountering Error Code F25, it's essential to stop any steam and oven operations for safety reasons.
Inspect the Steam Thermistor: Thoroughly examine the steam thermistor for any visible damage, loose wires, damaged components, or signs of corrosion. Look for issues that could lead to a short circuit.
Check Wiring Connections: Carefully assess the wiring connections of the steam thermistor. Ensure that all connections are secure, without any frayed or damaged wiring that might cause a short.
Resistance Testing: Use a multimeter to measure the resistance of the steam thermistor. Refer to your oven's manual for the specified resistance values. If the readings fall outside the expected range, this indicates a malfunctioning thermistor requiring replacement.
Reset the Oven: After addressing potential issues, reset the oven by turning it off and then back on. Monitor if the error code reappears. In some instances, a simple reset can resolve minor thermistor-related problems.
Professional Assistance: If Error Code F25 persists or if you suspect that the steam thermistor needs replacement, it is recommended to contact a professional technician. They can conduct a comprehensive diagnostic check, identify the specific problem, and recommend and execute any necessary repairs or replacements.
Schedule Appointment