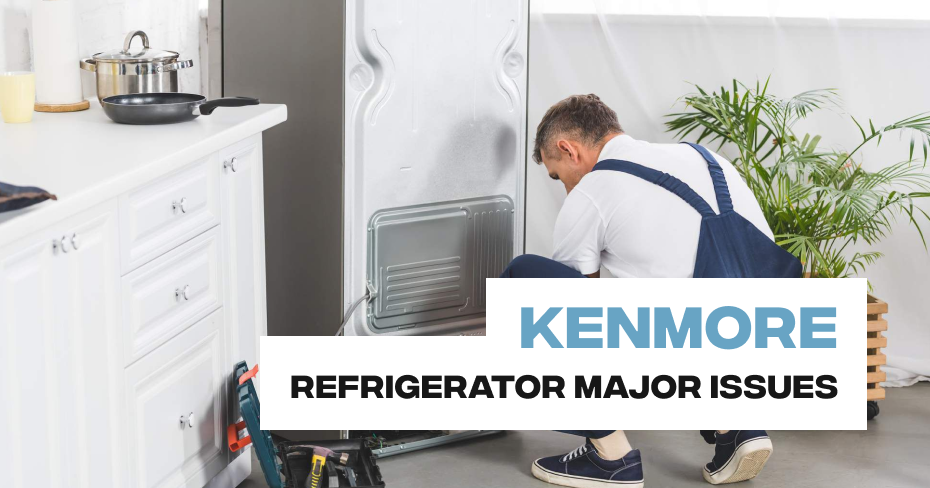 Kenmore Refrigerator Major Issues
Kenmore has a rich history of producing top-notch kitchen and home appliances. Their refrigerators are designed with cutting-edge technology to keep your food fresh and your drinks cold. Kenmore offers a wide range of refrigerator models, from side-by-side and French door to top-freezer and bottom-freezer options. With features like smart connectivity and energy efficiency, Kenmore refrigerators are a popular choice for many households.
If you're facing major issues with your Kenmore refrigerator, you don't have to deal with it alone. Our team of expert technicians at Appliance Repair Los Angeles is here to assist you. Whether your Kenmore refrigerator is not cooling, leaking water, making strange noises, or displaying any other major issues, we have the knowledge and experience to diagnose and resolve these problems.
For reliable and efficient Kenmore refrigerator repair services in the Los Angeles area, don't hesitate to reach out to us. We understand the importance of a fully functioning refrigerator in your daily life, and we're committed to getting your appliance back in working order as quickly as possible.
Contact Appliance Repair Los Angeles at 323-792-1970 to schedule an appointment with our experienced technicians. We're just a phone call away, ready to address any major issues with your Kenmore refrigerator and ensure it continues to serve your needs effectively.
Schedule Appointment