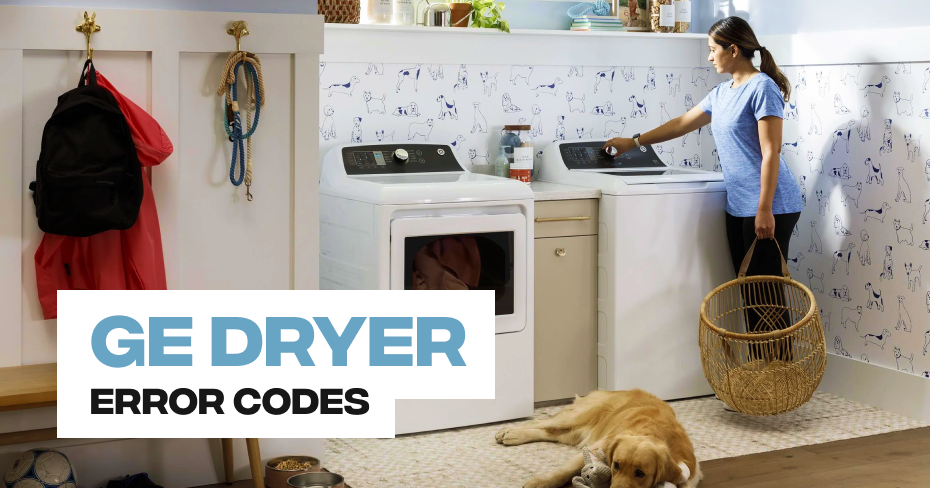 Ge Dryer Error Code: 008 or 00d
GE Dryer Error Codes 008 or 00D can be an indication of a door switch issue. Let's elaborate on how to address this problem eloquently:
PROBLEM: Door Switch Not Opening; 5 Cycles Ran Without Door Switch Activation
In the world of dryer maintenance, the door switch plays a pivotal role. Error codes 008 or 00D may present themselves when the door switch fails to activate during the dryer's operation, causing a disruption in the normal drying cycle.
FIX: Unleash the Power of Precision
Your first step is a mindful one—unplug the dryer to ensure safety. Once done, embark on a journey of precision.
1. Investigate: Begin by meticulously inspecting the door switch and its surrounding connections. Any dislodged or loose wires should be reconnected securely. For a thorough examination, pay close attention to the wire harness. If any signs of damage become evident, it's time for a replacement.
2. Replacement: If the wires appear to be in satisfactory condition but the error code persists, it's time to consider replacing the door switch itself. This small but crucial component holds the key to resuming seamless dryer functionality.
Elegance, precision, and efficiency are the hallmarks of maintaining your GE Dryer. Ensuring that the door switch operates seamlessly is vital for the dryer's smooth performance.
Schedule Appointment