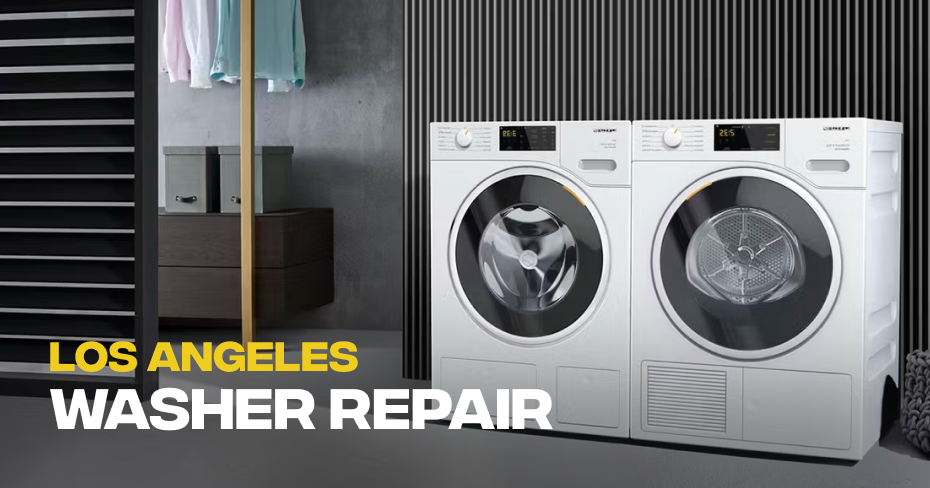 Washing Machine Repair technicians in Los Angeles
Is your washing machine causing you trouble? Don't worry — Appliance Repair Los Angeles is here to help you get your washing machine back in working order in no time. We specialize in providing top-notch, high-quality washing machine repair services in the Los Angeles area, ensuring uninterrupted laundry operations for you.
Common Washer Problems and Solutions
Washer Not Starting
If your washer isn't turning on, check if it's properly plugged in and the circuit breaker is functioning. If these are fine, there might be an issue with the power button or control board. Our skilled technicians can diagnose and repair these problems efficiently.
Leaking Washer
Water pooling around your washer can be a sign of a leak. Check the hoses and connections for any damage or loose fittings. If the problem persists, it could be due to a worn-out pump or faulty gasket, which our experts can replace for you.
Noisy Washer
Unusual noises during the wash cycle can be caused by a range of issues, from a loose drum belt to worn-out bearings. Our team can identify the source of the noise and perform the necessary repairs to ensure a quiet and smooth operation.
Washer Not Draining
If water is not draining properly after a wash cycle, there might be a clog in the drain pump or hose. Our technicians can clear the blockage and get your washer draining as it should.
Vibration and Shaking
Excessive vibration can lead to damage over time. Make sure your washer is level and the load is balanced. If vibrations persist, it could be due to issues with the shock absorbers or suspension springs, which we can replace for you.
Foul Odors
If your washer is emitting unpleasant odors, it might be due to mold or mildew growth. Run a cycle with hot water and vinegar to clean the drum, and leave the door open after each use to allow proper ventilation.
Why Choose Appliance Repair Los Angeles for Your Household Appliance Repairs?
Experienced Specialists: Our skilled technicians boast years of experience in repairing all types of washing machines, from top-loaders to front-loaders and everything in between.
Swift Response: We understand the urgency of washing machine repairs, and our team is committed to providing swift and efficient service to restore your machine's functionality.
Authentic Spare Parts: We exclusively use genuine replacement parts to ensure the durability and reliability of your washing machine post-repair.
Affordable Rates: Our competitive and transparent pricing ensures that you won't have to worry about hidden fees.
Contact with "Appliance Repair in Los Angeles" for expert washing machine repair services in the Los Angeles area. Our team is dedicated to resolving your washing machine issues promptly and with the highest quality of work, ensuring your satisfaction.