Dryer Repair Los Angeles Culver City
Are you having trouble with your dryer and you are looking for professional technicians to fix your dryer with price that fits your budget. Dryer Repair Culver City is available 24*7, 7 days a week to help fix your appliances with in the constrained time. At Dryer Repair Culver City, we have a team of highly trained professionals that can repair all brands and all models of dryers.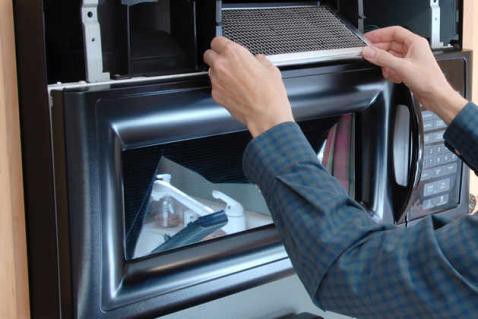 Complete Dryer Repair Culver City
Your dryer is very crucial and integrate part of your household and failure of your dryer can lead to lot of unease and discomfort. When dryer-vent buildup it can be really dangerous and an immediate help is needed or else it can lead to fire break out. Once we reach your house, we will analyze and will find out a way to get you out of the situation, leaving you satisfied and highly confident.
Call our specialists if you notice any of the following:
1.      Dryer Is Not Working:
When your dyer is not working, check if it is unplugged or if a circuit break has been slipped. The case may be because of bad thermostat, broken terminal block, or broken start switch.
2.      Your Dryer Isn't Generating Heat
If your dryer drum is spinning but is not producing any heat, it can be the case of bad fuse, heat switch, regulator, or heating coils.
3.      Dryer Gets Too Hot
A dryer that gets too hot is possibly dangerous and should be taken care off immediately. A bad regulator, clogged vents, or defective heating coils could lead to these problems.
Common Cause Why Dryer Breaks Down
1.      Not Removing Lint
One of the most common reasons is leaving the lint in the dryer filter even after the usage; this not only lowers the efficiency of the dryer but can also lead to overheating which can ultimately lead to the fire break out. Make sure to clean lint after every use, doing this can increase the life span of your dryer.
2.      Not Checking Pockets
Check all the pockets of the clothes before putting up for drying, crayons or Gum left in pockets create disorder of a dryer. It will not only stain your clothes but can clog drum holes. Properly check all the pockets before putting any cloth into dryer. After every use clean the dryer with light spritz of vinegar to eliminate any residue.
3.      Usage of Dryer Sheets
We all are aware of the fact that a dryer sheet leaves your cloth softer and with fresh smell, but only some of you know that dryer sheets have a waxy layer around them that is left as a residue in a tub and can damage the appliance.
4.      Overburdening the Dryer
One of the common problems is over loading of clothes than the balanced weight. Avoid putting extra clothes and putting your appliance under test. Excess clothes can cause poor air flow, which can be one of the reasons of catching fire.
5.      Drying an article you shouldn't
Plastic, rubber and foam can easily catch fire in the dryer, so carefully read your manual before you put in any such article to avoid the breakdown of your dryer. Your mats and rugs may also contain some plastic and should not be put  in the dryer.
What you should except when you give a call.
We do not charge for service call
Available 24*7, 7 days a week, 365 days
Affordable price guarantee policy protection
A team of highly trained professionals
Tips on how to increase the life span of your appliance
Dryer is not working? Need Dryer Repair, Call for appointment today!!
When you are in trouble and need immediate help, Appliance repair Culver City is always ready and up to the mark to get rid of any situations with great ease and comfort. Our Professionals aim to complete every appliance repair at your home within no time, so you can get back to your usual routine as quickly as possible without any hassles. Irrespective of where you bought your dryer, our fully capable engineers are available 7 days a week to visit your home to fix your dryer. We reach you before you can even think, to bring you out of unpleasant situation. Spotless clothes aren't very valuable when they're still wet. Let us repair your broken dryer and you just sit back and relax Call Us @ Today (323) 201-7144 To Arrange A Professional Repair




Find your City in this list:

Agoura Hills

,

Alhambra

,

Arcadia

,

Artesia

,

Azusa

,

Baldwin Park

,

Bell

,

Bell Canyon

,

Bell Gardens

,

Bellflower

,

Beverly Hills

,

Bradbury

,

Burbank

,

Calabasas

,

Carson

,

City of Commerce

,

City of Industry

,

Claremont

,

Commerce

,

Compton

,

Covina

,

Culver City

,

Diamond Bar

,

Downey

,

Duarte

,

East Long Beach

,

El Monte

,

Gardena

,

Glendale

,

Glendora

,

Hawaiian Gardens

,

Hawthorne

,

Hermosa Beach

,

Huntington Park

,

Inglewood

,

Irwindale

,

La Canada Flintridge

,

La Mirada

,

La Puente

,

La Verne

,

Lakewood

,

Lawndale

,

Lomita

,

Long Beach

,

Los Angeles

,

Lynwood

,

Malibu

,

Manhattan Beach

,

Monrovia

,

Montebello

,

Monterey Park

,

North Long Beach

,

Norwalk

,

Paramount

,

Pasadena

,

Pico Rivera

,

Pomona

,

Redondo Beach

,

Rolling Hills

,

Rosemead

,

San Dimas

,

San Fernando

,

San Gabriel

,

San Marino

,

Santa Clarita

,

Santa Fe Springs

,

Santa Monica

,

Sierra Madre

,

Signal Hill

,

South Gate

,

South Pasadena

,

Temple City

,

Torrance

,

Walnut

,

Walnut Park

,

West Covina

,

West Hollywood

,

West Los Angeles

,

Westlake Village

,

Whittier

,